Contact Us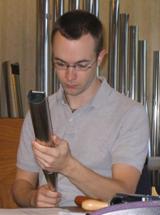 It would be our pleasure to speak to you further about your existing pipe organ, as well as your needs or desires for a pipe organ.
To us, nothing matters more than how an organ sounds. You deserve nothing less than the very best for your congregation, and musical enjoyment.
Please e-mail us directly at info@coulterorgans.com.
You can also contact us via mail or telephone:
Coulter - Organbuilders
2233 Faulkner Rd
Atlanta, Georgia 30324
404.636.3821