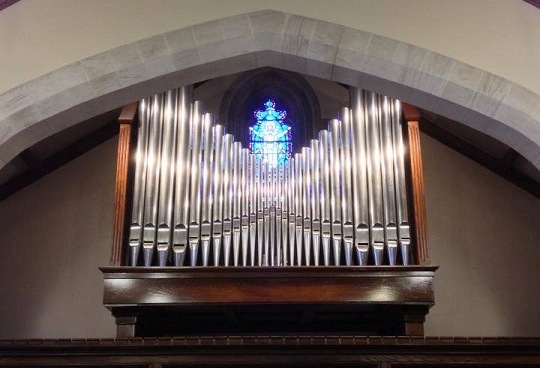 Great organ facade
South Highland Presbyterian Church
Service
Rebuilding
Restoration
New Pipe Organs
Voicing
Curatorships
"Morningside's new organ is of the English style, ideally suited for vocal accompaniment. The organ has a rich, warm sound, never lacking in color or power."
Walter Huff Organist/Choirmaster: Morningside Presbyterian Church
Have you ever wondered if customer service is important anymore? At Coulter-Organbuilders, we answer with a resounding "Yes!"
Our goal is to provide you with the best service available.
Our philosophy is that EVERY pipe organ is an amazing machine, which in the hands of an organist, becomes a beautiful instrument. Every pipe in the organ should speak with a beautiful tone, and fit together within the ensemble to create a full, robust organ tone.
Don't think your church can afford a real pipe organ? YOU CAN!!
With one of our Opus 3 Series organs!!
Providing the highest quality pipe organ services to the Southeast United States including Atlanta, Montgomery, Macon, Birmingham, Chattanooga, Spartanburg, Nashville, Jacksonville, Louisville, Memphis, Orlando, Charleston, Savannah, Lexington, Knoxville, Greenville, Columbia, Houston, New Orleans, Mobile, Dallas, Fort Worth, Charlotte, Raleigh, Durham, Winston-Salem, Richmond, Biloxi, and many others.